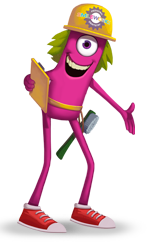 Pediatric Dentist in Basking Ridge, NJ
Imagine your child excited to go to the dentist! At Smile Works Pediatric Dentistry, that is just the kind of experience you'll find at our office!
Since 2013, Smile Works Pediatric Dentistry, located in Basking Ridge NJ, has been providing the highest standard of oral health care for infants, children, adolescents, and those with special needs!
Pediatric dentist Dr. Mann and her team deliver a fun, educational, and positive dental care visit from start to finish!
---
Our Services
At Smile Works Pediatric Dentistry we offer a wide range of children's dental services. We are one of the few children's dentists that offer laser dentistry which provides a painless and shot free experience! Some of our most commonly performed services include:
Dental Exams and Cleanings
---